"No black woman writer in this culture can write "too much." Indeed, no woman writer can write "too much"…No woman has ever written enough."
Submissions
Hot Flash Fiction publishes fiction and other versions of the truth. No Hallmark stories. While we are interested in flash fiction, we also include short stories, novel excerpts, and essays. No self-help articles. Just smart, funny, compelling, and interesting writing. Sorry, no poetry.
We are seeking previously unpublished work. Simultaneous submissions are fine—just let us know when your piece is published elsewhere, so we can help you celebrate! Please send us only one piece at a time.
Please send us your manuscript on Submittable (see button below.) Include a short cover letter and contact information. Submissions are free and accepted on a rolling basis. Under 5,000 words is ideal. Up to 9,000 if it's truly amazing. We will read all submissions and get back to you as soon as we can.
We offer an honorarium equal to your age for each published story. Our stories remain posted on our primary page before joining our archives.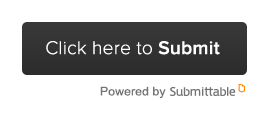 If you can not acess Submittable, you can send your work to us at submissions@hotflashfiction.com. Please put the word count and genre in the subject line.
Terms of Use
This website is maintained by Hot Flash Fiction. This website may also include services provided by third parties and distributed through the website by virtue of a license, grant, or some other form of agreement between the third party and Hot Flash Fiction.
Copyright and Intellectual Property
All content included on this website, including text, graphics, photography, artwork, design elements, Hot Flash Fiction's logo, downloads, and streaming media, is either the property of Hot Flash Fiction or is published by Hot Flash Fiction with the permission of the individual copyright holders. All content on this website is protected by United States and international copyright laws.
The compilation of all content on this website is the exclusive property of Hot Flash Fiction and is protected by United States and international copyright laws. Hot Flash Fiction's logo, graphics, images, page headers, and icons may not be used in connection with any product or service that is not Hot Flash Fiction's or in any manner that is likely to cause confusion among customers.
License and Website Access
Hot Flash Fiction grants you a nonexclusive, nontransferable, limited, revocable license to visit and use this website and download material from it for personal, noncommercial purposes only. We also grant you a nonexclusive, limited, revocable right to link to our homepage at hotflashfiction.com and/or other pages on our website.
Any other copying or republication of any portion of our content without prior written consent of Hot Flash Fiction is prohibited. This includes framing Hot Flash Fiction's content on other websites. This website, or any portion of it, or any derivative uses of it, may not be reproduced, duplicated, copied, sold, resold, visited, performed, entered into databases, or otherwise exploited for any purpose, commercial or otherwise, without the express written consent of Hot Flash Fiction.
You may not use this website for any unlawful purpose. Any unauthorized or illegal use of this website terminates any license granted to you by Hot Flash Fiction.
Electronic Communication
When you visit Hot Flash Fiction's website and send e-mails to us, you likewise consent to receive electronic communications from us. We will communicate with you via e-mail or by posting notices on this website. You agree that all notices, disclosures, agreements, and other communications that we provide to you electronically satisfy any legal requirement that such communications be made in writing.
Please be aware that sending e-mail is not a secure method of transmitting information. Hot Flash Fiction is not responsible for any loss or damage that results from interception and/or unauthorized use by third parties of any information that you send us by e-mail.
Content Accuracy
Hot Flash Fiction strives to be as accurate as possible. However, Hot Flash Fiction does not warrant that all content on this website is accurate, complete, reliable, current, or error-free. Through your use of this website, you acknowledge the absence of any warranty of accuracy.
Disclaimer of Warranties and Limitation of Liability
This website is provided by Hot Flash Fiction on an "AS IS" and "AS AVAILABLE" basis. Hot Flash Fiction makes no representations or warranties of any kind, expressed or implied, as to the operation of this website or the information, content, materials, or products included on it. You expressly agree that your use of this website is at your own risk.
To the fullest extent permitted by applicable law, Hot Flash Fiction disclaims all warranties, expressed or implied, including, but not limited to, implied warranties of merchantability and fitness for a particular purpose. Hot Flash Fiction does not warrant that this website, its servers, or e-mail sent from our domain (hotflashfiction.com) are free of viruses or other harmful components. Hot Flash Fiction will not be liable for damages of any kind arising from the use of this website, including, but not limited to, direct, indirect, incidental, punitive, and consequential damages.
Certain state laws do not allow limitations on implied warranties or the exclusion or limitation of certain damages. If your state has such laws, some or all of the above disclaimers, exclusions, and limitations may not apply to you, and you might have additional rights.